Existence is an energetic unified field which is constantly reorganizing itself
according to it's primal nature (expansion right now) plus the input of all it's
parts and their individual magnetic resonance…. THE ETERNAL CYCLE
Some of the parts (that's you and me) have evolved objective consciousness
and intelligence. This means we are able to adjust our individual resonance by
thought and will fueled by our emotional energy.
Manifestation at our level of intelligence is still about attraction and not creating
a three dimensional pattern or form from consciousness or subtle energy instantly,
STILL there is a secret that can help you attract the elements of your choice
within 1 to 15 minutes. I know I've done it more than once.
You must replace your root belief and idea that effects the effectiveness and
speed of your ability to attract the objects, people, and events you desire into
your space.
What is this final secret for INSTANT MANIFESTATION?
And what is your root belief and the foundation for all other thoughts
and beliefs effecting your energetic resonance?
YOUR IDENTITY
who and what you think you are effects everything else energetically.
IS THIS YOU?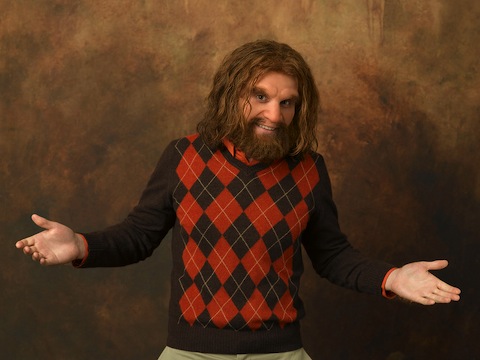 If you believe you are a primate or mammal with a certain name or Homo
Sapien symbol it will short circuit any attempt you make to attract other
patterns and keep you 'stuck' in the three-dimensional Newtonian interpreted
world of space-time and so-called solid objects.
How many times a day do you think or say 'I' energizing and reinforcing the
image of you as a primate? A human in a world of people and solid objects?
Think about it …
when you think or say 'I' what is the image/pattern that you create?
This pattern is the foundation for the rest of all your thoughts and
actions and defines your true power and what you can do with it.
All things are possible when you think and act from the deepest truth
of who you are … YOU ARE CONSCIOUS ENERGY … you are existence.
You as energy are able to adjust your true energetic form to attract
any other pattern whether it appears as an object, person, or event.
No you don't have to give up the human form or the character you are
playing in your current expression but if you want to manifest instantly
and fast getting clear on your true identity and power clears your
resonance for quick results.
.
.
Copyright © 1999-2010 Lou Majors